You want less paperwork and more direct communication between care teams. We have a proven process that will save you countless hours while keeping the focus on improving the patient exprience.
At SimplyConnect, we can customize your solutions to offer more of the features you need and less of the ones you don't. Every administration is different, but one thing we can all agree on is the need for better interprofessional communication in healthcare.
Please reach out to learn more about how SimplyConnect can customize features in order to seamlessly integrate with your needs.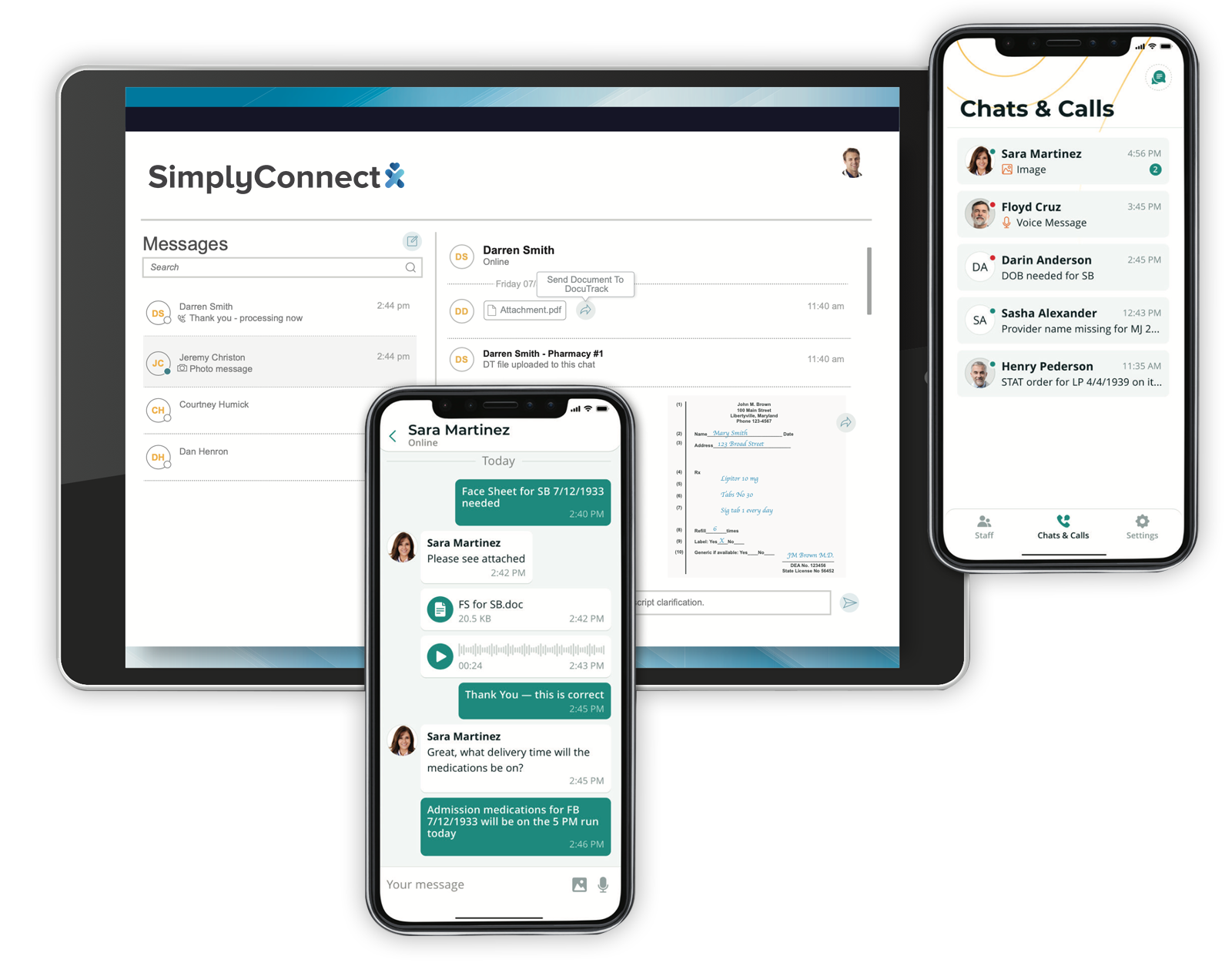 We help you manage administrative workflow for complex care communications.
Using our consent management features, your team will have secure, direct access to a patient's Power of Attorney, caregiver, and family, allowing them to make better care decisions with more confidence.
Staff Retention and Efficiency
We understand what care teams need: better communication, freedom from paperwork, and access to their patient's data on the go.
Our technology allows you to fill in the gaps between staffing shortages and ensure the right person is where they need to be. Your team will have access to seamless communication, using voice, video, text, or Push-to-Talk functionality.
That means no more phone, faxes, or paperwork to sift through.
Simplified Communication Within Complex Care Teams
With SimplyConnect, you can equip and empower your care team to provide quality support and a better patient experience. Our digital solutions set teams up for success by helping them streamline the admissions paperwork and stay better aligned on the delivery of care and treatment.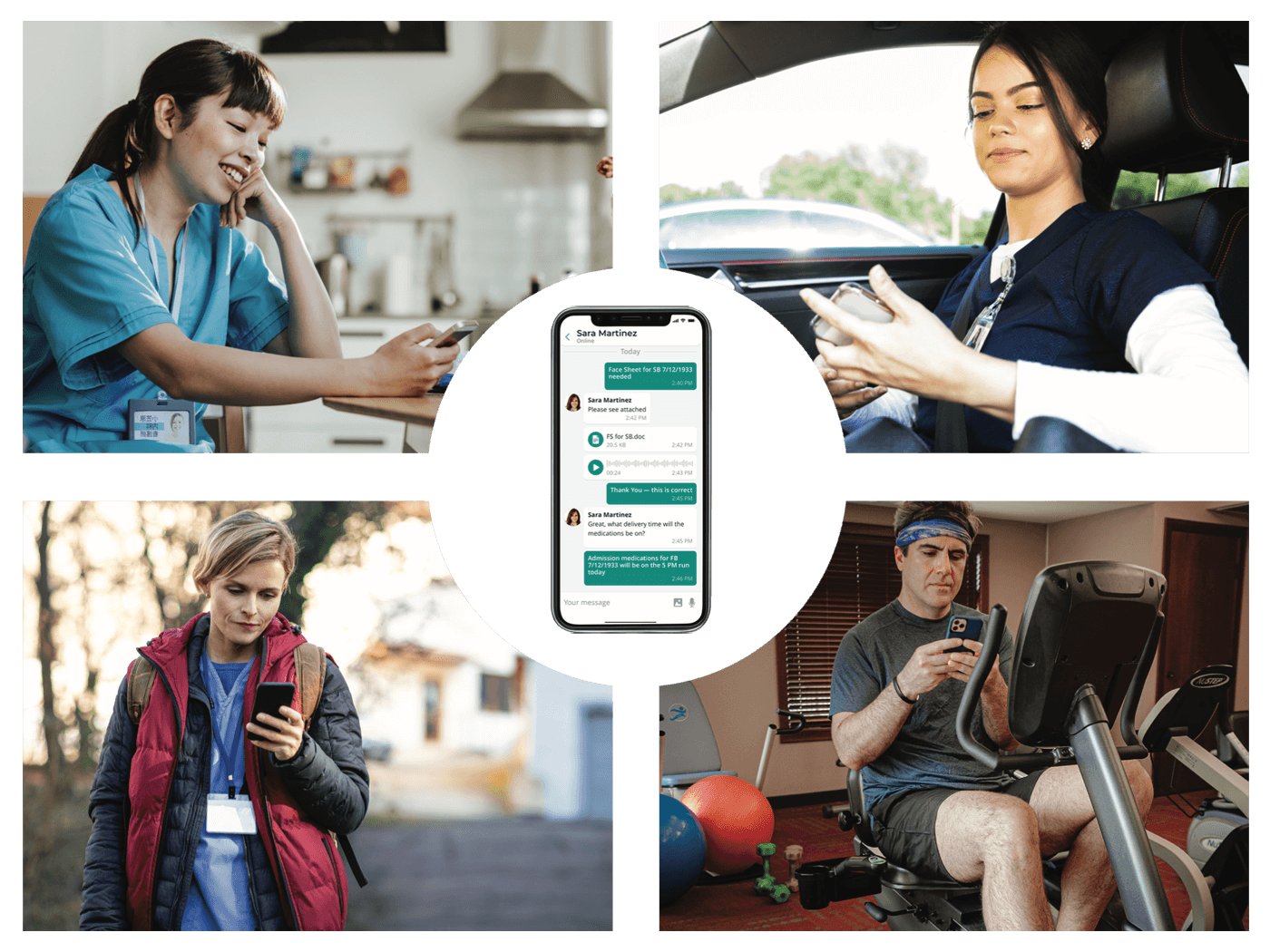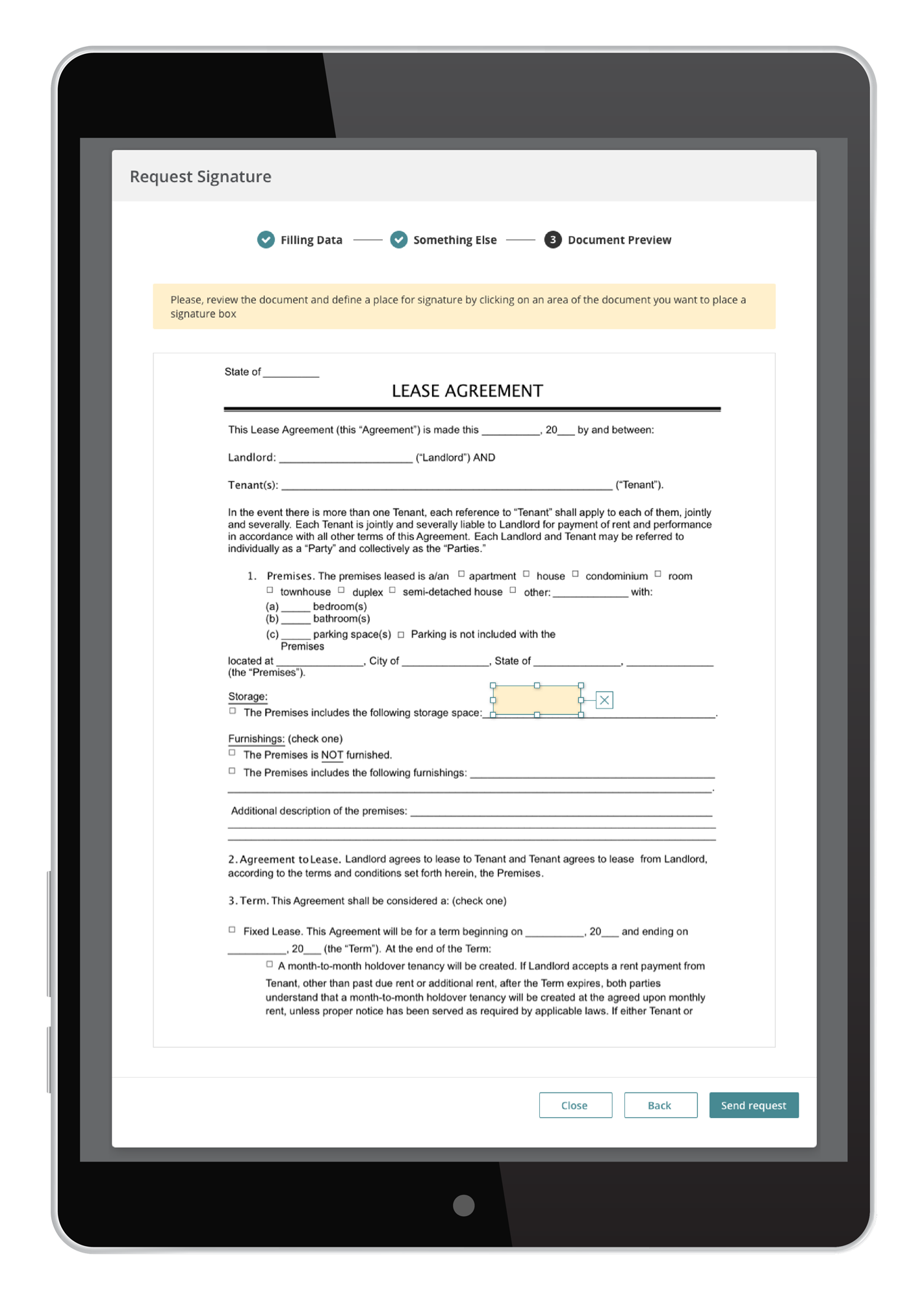 Streamline Move-In Experience
Help residents make the transition into a new community with greater peace of mind.
Our platform allows residents to stay connected to their care teams, pharmacy, community, and family—right from their smartphones.
With 24/7 connectivity and access to their personal dashboard, patients and their families can feel confident knowing that they're receiving the best care possible.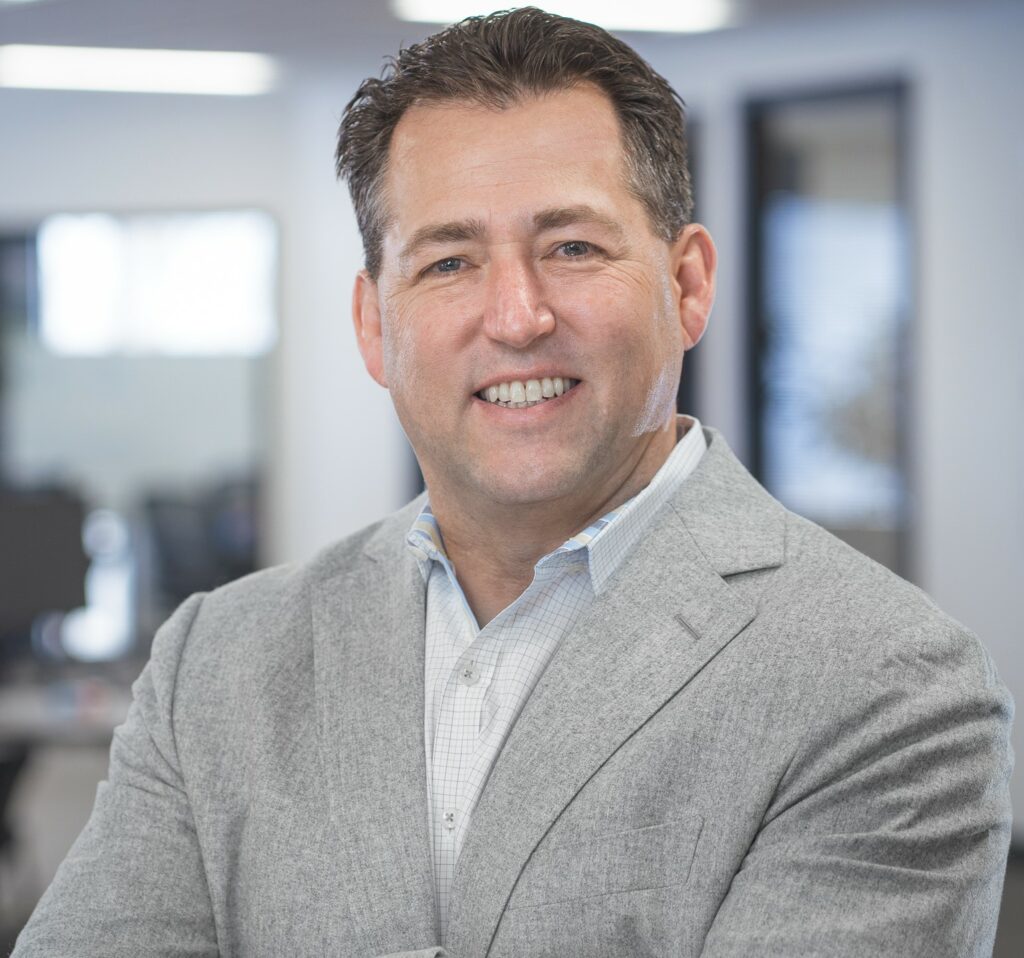 By implementing truly paperless healthcare we empower nurses, physicians, pharmacists and the medical profession ease-of use tools for better patient outcomes and it breaks down barriers that limit high-quality care.
Craig Patnode
CEO, SimplyConnect
66.5% of healthcare expenses is labor. Why not get more efficient? With SimplyConnect, you can!